JDH-600-R
There are Φ4(0.5) to 13 models with large hole diameters, and they are specialized models with larger diameters than medical gun drills. While taking advantage of the medical gun drilling machine, this model has increased the torque of the spindle motor and increased the rigidity of the chip box.
By applying the know-how gained from the small-diameter machining to large diameters, we have succeeded in developing a performance that surpasses that of conventional models in terms of traceability, concentricity, and roundness. Even with the relative rotation system, deep holes can be machined in the work pieces that have already been machined, with a maximum deep hole drilling length at 600 mm.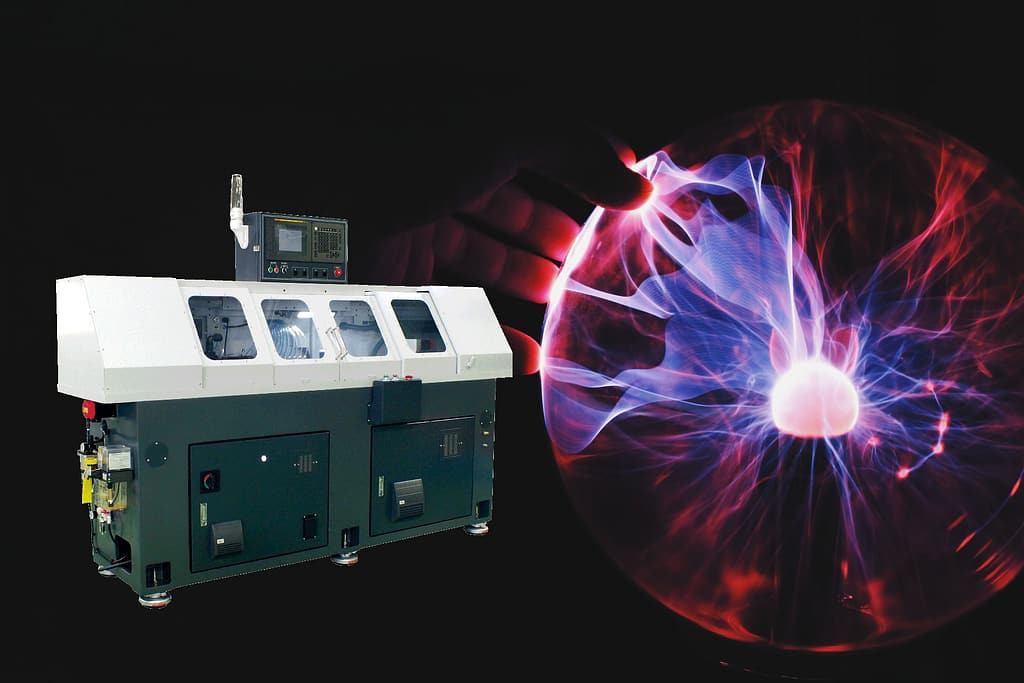 Specification
Description: Relative rotational type
Hole Diameter: 4.0(0.5) – 13.0 mm
Part length Max.: 600 mm
Tool spindle speed Max.: 12,000 rpm
Coolant press. Max.: 15 MPa
The reason why customers choose HI-TAK !
It is easy to chuck, etc., and it is easy to meet the processing accuracy.