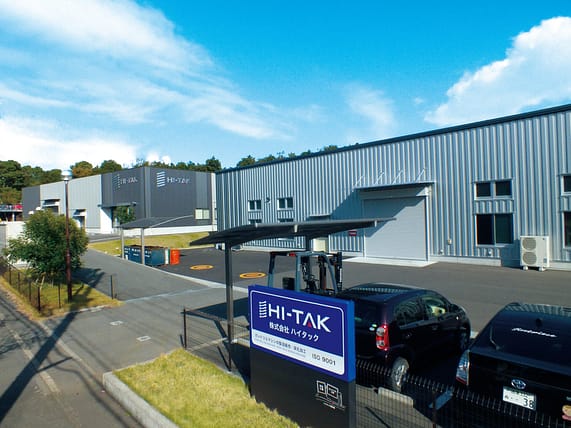 Message from our President
Since our founding, as a gun drilling machine manufacturer, we have continuously listened to the voices of our various customers to improve and develop proprietary gun drilling machines and innovate our processing technology.
Through our efforts to innovate deep hole machining, we have established a deep hole processing technology unlike any other in the world, including achieving deep hole processing of φ1 mm x depth 400mm. With the deep hole machining technologies we have cultivated in Japan; we will achieve global expansion by promoting projects for overseas machine sales and contribute to the improvement of manufacturing technology around the world.

Representative Director Hidenori Inada
Company profile
Company name: HI-TAK Co., Ltd.
Headquarters factory: 716-41 Nishi Kumando, Numazu City, Shizuoka Prefecture
Representative name: Representative Director Hidenori Inada
Capital: 69 million yen
Established: August 2008
Business operations: Manufacturing and sales of gun drilling machines
Medical equipment parts, aircraft parts, automobile-related parts, machine tool parts, various sleeve pins
Contract machining for core pins, mold cooling holes, etc.
(gun drilling machining, honing, outer shape machining)
Certifications acquired: ISO9001:2015 (acquired March 24, 2016)
Medical device manufacturing industry registration

Awards history: HABATAKU Small and Medium Enterprises 300(2018)
Companies Driving Regional Growth(2018)
6th Shizugin Entrepreneur Grand Prix – Excellence Award
2018 Shizuoka Industrial Promotion Foundation President's Commendation