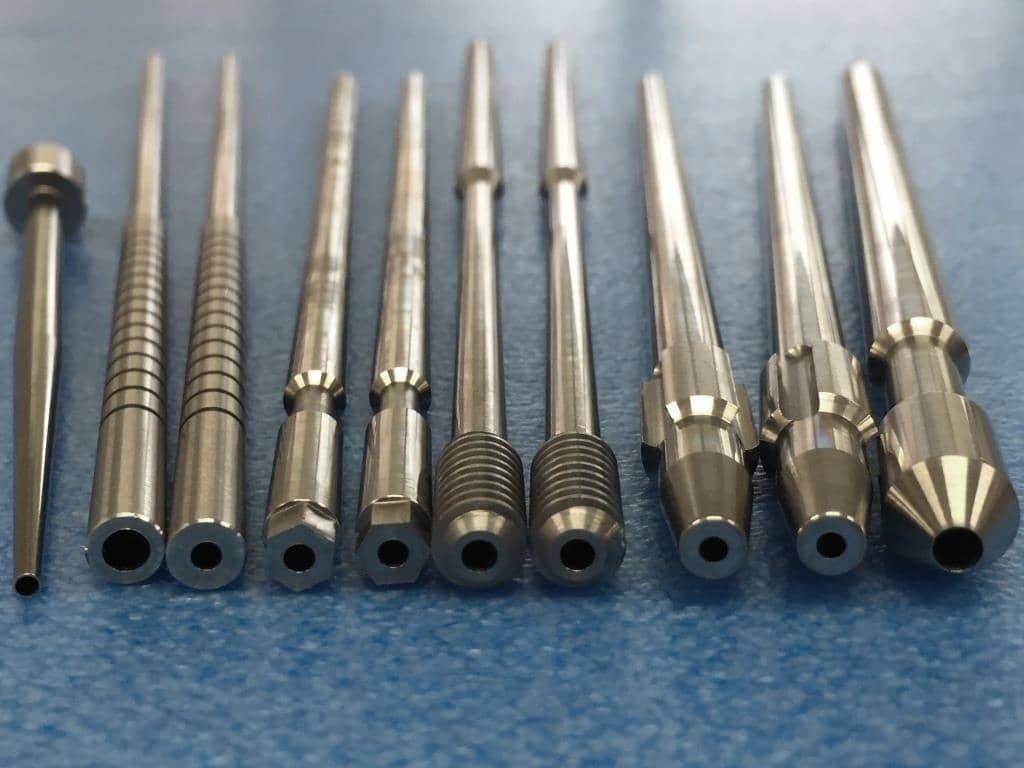 Description
Medical mechanisms need the precision drilling of small diameter, deep holes into high strength titanium or surgical-grade stainless steel.
Small diameters, thin walls, and strict tolerances can present challenges to the manufacture of parts such as bone screws and bone drills.
For deep holes in components to be precisely such as surgical tooling they need to maintain tight concentricity tolerances. In gun drilling, this is best achieved with counter-rotation. For a manufacturer, this is vital. For a surgeon and patient, it can make all the difference.
Manufacturers accomplish concentricity tolerances when the hole follows the anticipated axis of the part, removing drift from the point of entry to the exit. In a round part with on-center drilling, this is easily illustrated; some applications may include off-centre deep holes or holes in non-round parts that still have tight concentricity requirements.
Gun-drilling produces deep, straight holes in a range of materials. It requires a dedicated gun-drilling machine to achieve the highest productivity and process reliability. With the right equipment and arrangement, counter-rotation is possible for smaller gun-drilled holes.
Main materials
Ti6Al4V
SUS304
SUS420
SUS630
β titanium
PEEK
Nickel-titanium
Orthopedic surgical instruments
Medical material pipe (base pipe) ← Base hole of the stent material
Surgical tool (medical) ← suction hole, guide hole,
The process is different from the conventional one (high-precision deep hole processing after outer shape processing)
Products detail data
Crown Reamer φ1.8~4 depth 300mm
Step Reamer φ3.5 depth 474mm
Lag Screw Reamer φ3.1 Depth 315mm
Implant * Joint of fractured part, etc
Fixed Nail φ2-4.6 Depth 260mm
Screw φ1.6~3.2 depth 100mm